It happens even to the best performers. While finishing their "On the Run II" tour stop in Warsaw, Poland, Beyoncé and her husband Jay-Z were stranded atop a 20-foot floating stage.
It took six stage hands to help secure a ladder and guide Beyoncé — who was wearing heels, no less — and Jay-Z off of the stage on Saturday, according to fan video.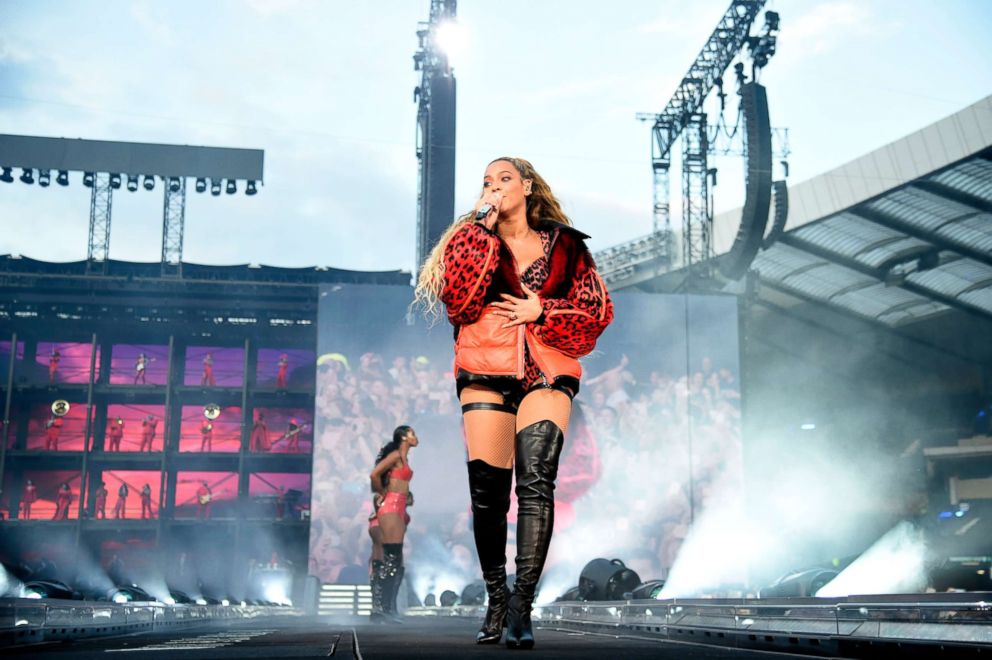 The two had just concluded the show, after performing Jay's 2009 hit, "Forever Young."
"Thank you guys so much," Beyoncé said to the crowd.
The floating stage had a malfunction and got stuck at the end of the show so Beyoncé had to use an emergency ladder in order to leave. #OTRII #Warsawhttps://t.co/0SZOq3BsLe pic.twitter.com/StBMX8xxN4— BEYONCÉ LEGION (@Bey_Legion) July 1, 2018
Fans figured out something was amiss when the credits began to roll and Bey and Jay remained on stage.
Thanks to the several stage hands, both were eventually ushered safely backstage, according to fan video.
It's not the first time Beyoncé and her team had to use some quick thinking to keep a live show on track.
She recently avoided a wardrobe malfunction during her performance at Coachella back in April. And remember that time back in 2013 when she sang while her bodyguard, Julius, pulled her hair out of a fan's hands?
Beyoncé and husband Jay-Z will continue their "OTR II" tour, hitting the U.S. starting July 25.