Conn. (WTNH) — Warmer days are ahead, and that means cold treats like ice cream, are REQUIRED! We've gathered a list of ice cream shops in Connecticut, some of which have been in business since the 1900s.
New Haven, CT
Milkcraft is a small batch creamery. It began with an inspiration from a trip to Capri, Italy.
Their goal is to create ice cream from scratch and express their passion for artisanal flavors.
They've developed relationships with farmers in order to continue to create the purest of ingredients.
Every scoop is frozen with liquid nitrogen, which makes for smaller ice crystals, and results in the smoothest ice cream.
Customers can pair their ice cream with a caramelized Hong Kong style waffle, that are made from scratch.
Milkcraft has other locations in Fairfield, West Hartford, and Bridgeport.
Each location is open Sunday through Thursday, 11 a.m. to 11 p.m., and Friday and Saturday, 11 a.m. to midnight.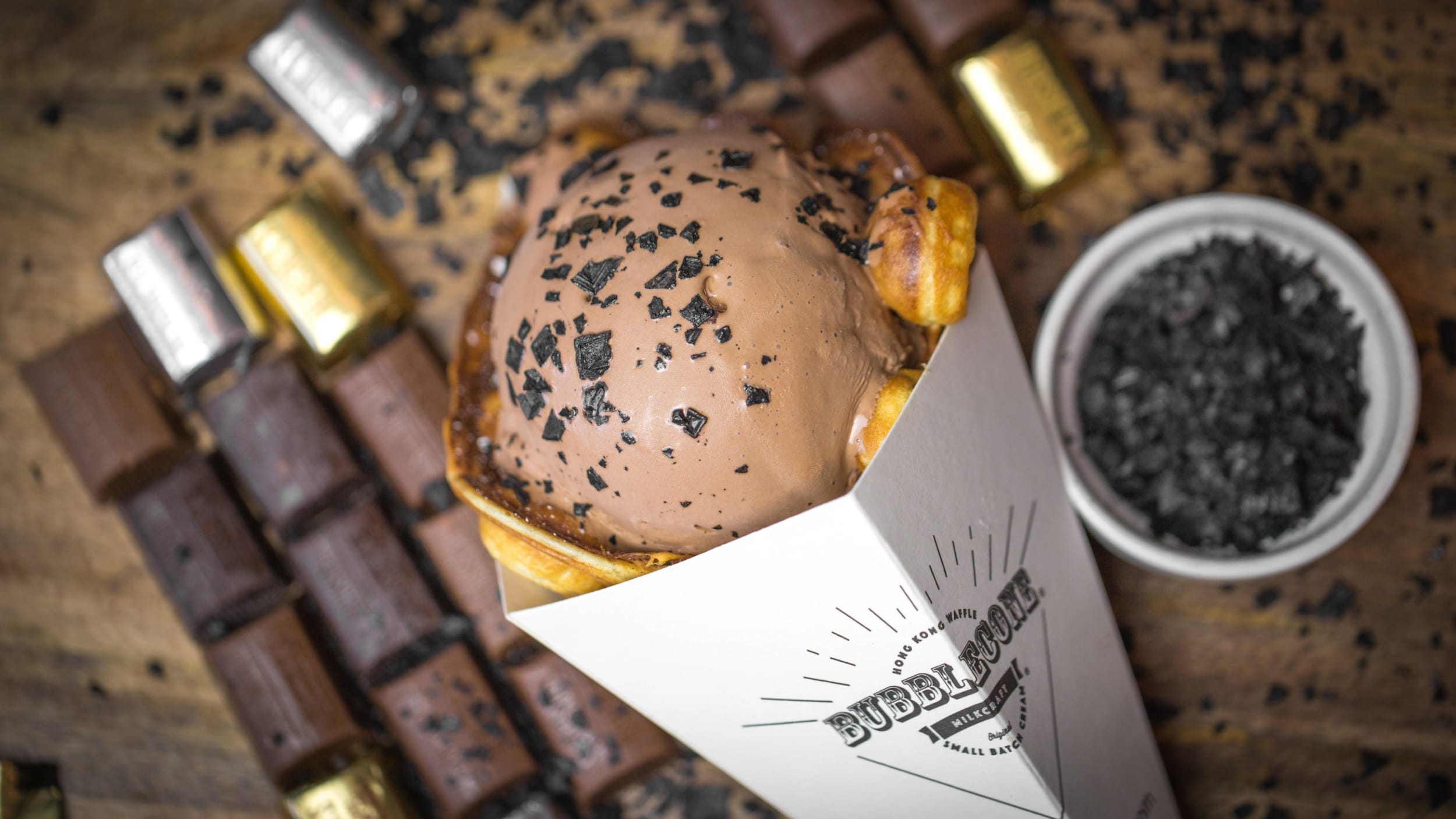 From 1868 through 1999, The Webster Family owned a dairy farm south of Litchfield. They named the farm Arethusa from a pink orchid that grew on their land.
In 2009, Arethusa milk and yogurt became available in several stores in Litchfield County and two Whole Foods locations.
A new dairy production line began, and a retail store followed, that sold ice cream and cheese.
All products are made using only the milk from Arethusa's cows.
In 2014, Arethusa Farm Dairy opened their new storefront on 1020 Chapel Street in New Haven.
Arethusa has various locations that offer different services.
In Bantam, there is an ice cream shop, Arethusa a mano, which is a pastry shop that offers breakfast and lunch, and Arethusa a tavolo, which offers fine dining.
Other locations for Arethusa ice cream can be found in West Hartford, which doubles as a café as well.
Each location has different hours. Check their website for more info.
Bill's Carousel Ice Cream – Open seven days a week from, 12 p.m. to midnight.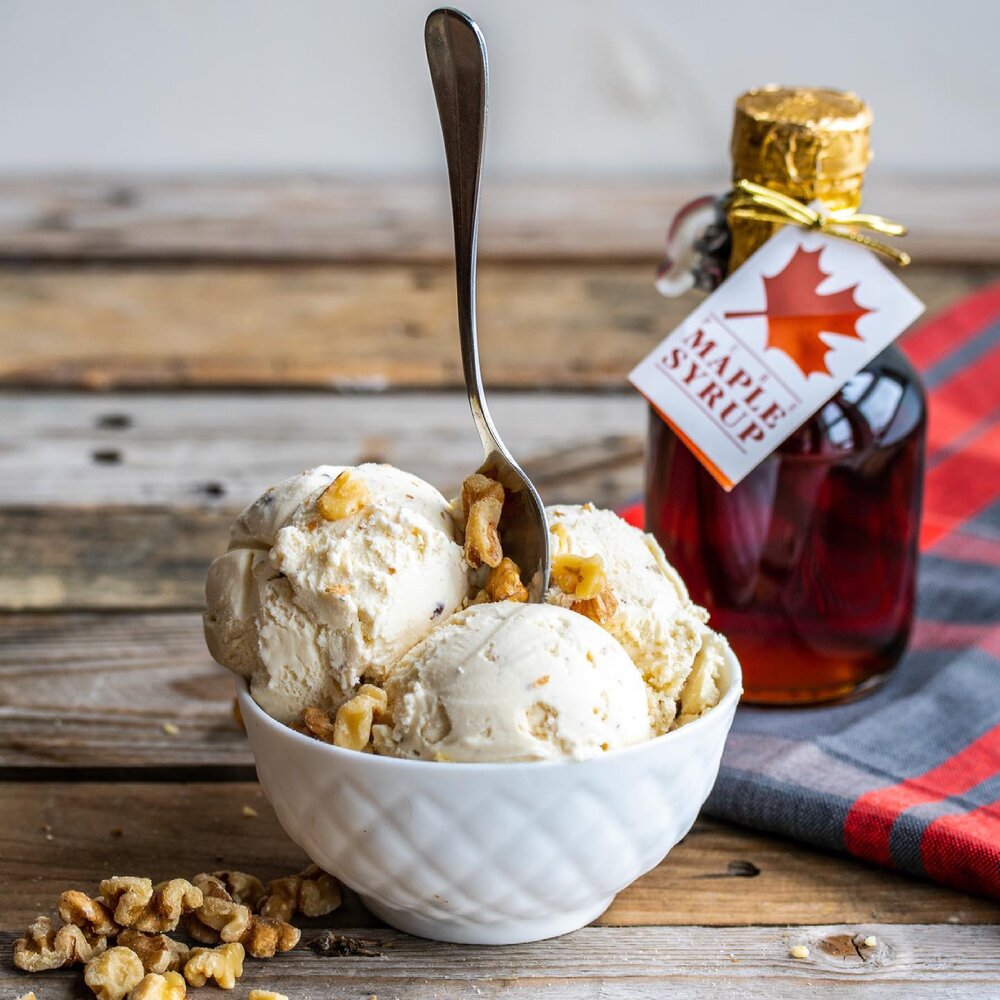 Hartford, CT
Capital Ice Cream serves premium ice cream, soft serve and baked goods.
The shop's menu features signature sundaes, milk shakes, ice cream cookie sandwiches, ice cream cakes and non-dairy and gluten-free options.
They are located just blocks from The Bushnell Theater, and the State Capitol serves as a backdrop for their shop.
Free parking is available on Babcock St. and Lawrence St. and at the parking lot on Flower St. after 4pm and all day on weekends.
Some flavors they offer are chocolate, strawberry cheesecake, and coffee ice cream.
Capital Ice Cream is open Tuesday through Sunday, 1 p.m. to 8 p.m.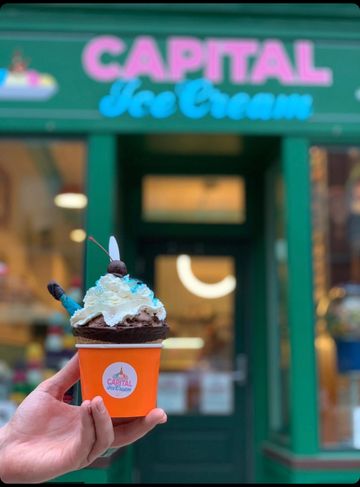 Frisbie's Dairy Barn features hand-made ice cream cones and cups, and ice cream cakes. They also have pints and quarts available for sale at Noble Gas Stations and Tonn's Marketplace. They have other locations in Bloomfield, CT, New Britain, CT, and Burlington, CT, with other locations in Rhode Island and Massachusetts.
Hours vary for each location, with the Bloomfield location opening in May.
Cheshire, CT
Sweet Claude's has been making homemade ice cream since 1988.
In 1988, Sweet Claude's began its journey on South Main Street in Cheshire, and are now located down the road on West Main Street.
They are open 7 days a week, 12 p.m. to 9 p.m.
Storrs, CT
The UConn Dairy Bar opened in 1953 selling dairy products that were made by the creamery.
The creamery was established in the early 1900s and bottled milk until 1991.
Today, the creamery makes ice cream from its original recipe, and sells this ice cream through the dairy bar, along with a variety of cheese.
The dairy bar also sells UConn eggs and other frozen treats such as ice cream cookie sandwiches.
They are open everyday from 11 a.m. to 7 p.m, and are located inside of University of Connecticut.
Bristol, CT
Rich Farm Ice Cream opened on July 3, 1994 by David and Dawn Rich, on what is known as Ajello's Farm.
The dairy farm was originated five generations ago by Dave's great-grandfather, Raffaele Ajello, on Great Hill in Seymour, Connecticut.
In 1950, a family member purchased 100 acres in Oxford, CT and moved his farm there.
In the early '70s, Dave Rich and his brother took over the dairy business and continue to operate the farm today.
All of the ice cream is made daily on the farm.
Other locations of Rich Farm Ice Cream can be found in Brookfield and Oxford CT, with another location in Placentia, CA.
Each location has different hours. Their website has more of this info.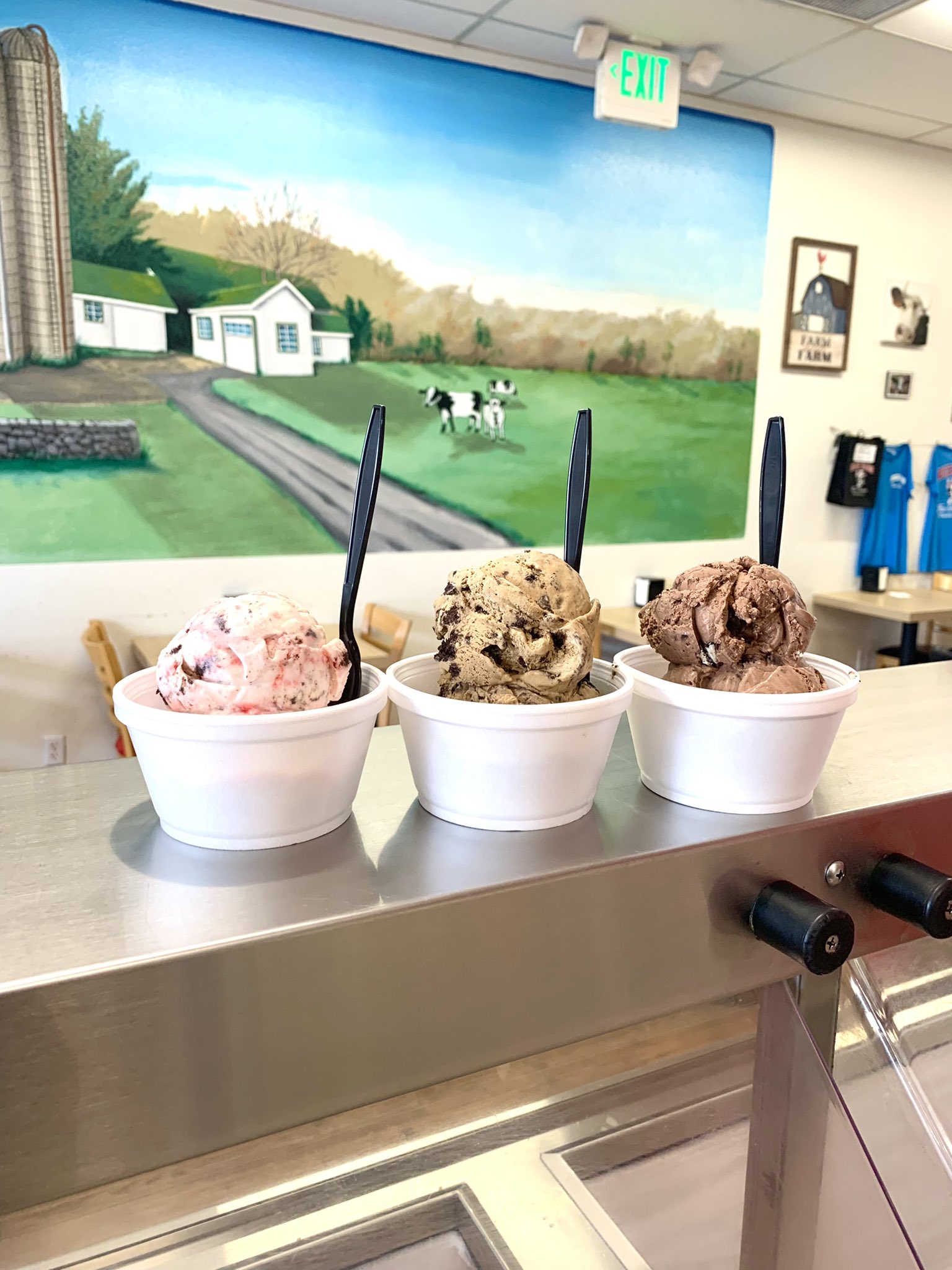 Shelton, CT
Sugar Rush USA is a new, independent shop that aims to create an unforgettable and fun experience for customers.
Their menu consists of nitrogen-infused ice cream, with a variety of flavors.
They also offer cookie sandwiches, soft-serve ice cream, stuffed donuts, French crepes, infused milkshakes, and various beverages.
Sugar Rush is open Sunday through Thursday, 11 a.m. to 10 p.m., and Friday and Saturday, 11 a.m. to 11 p.m.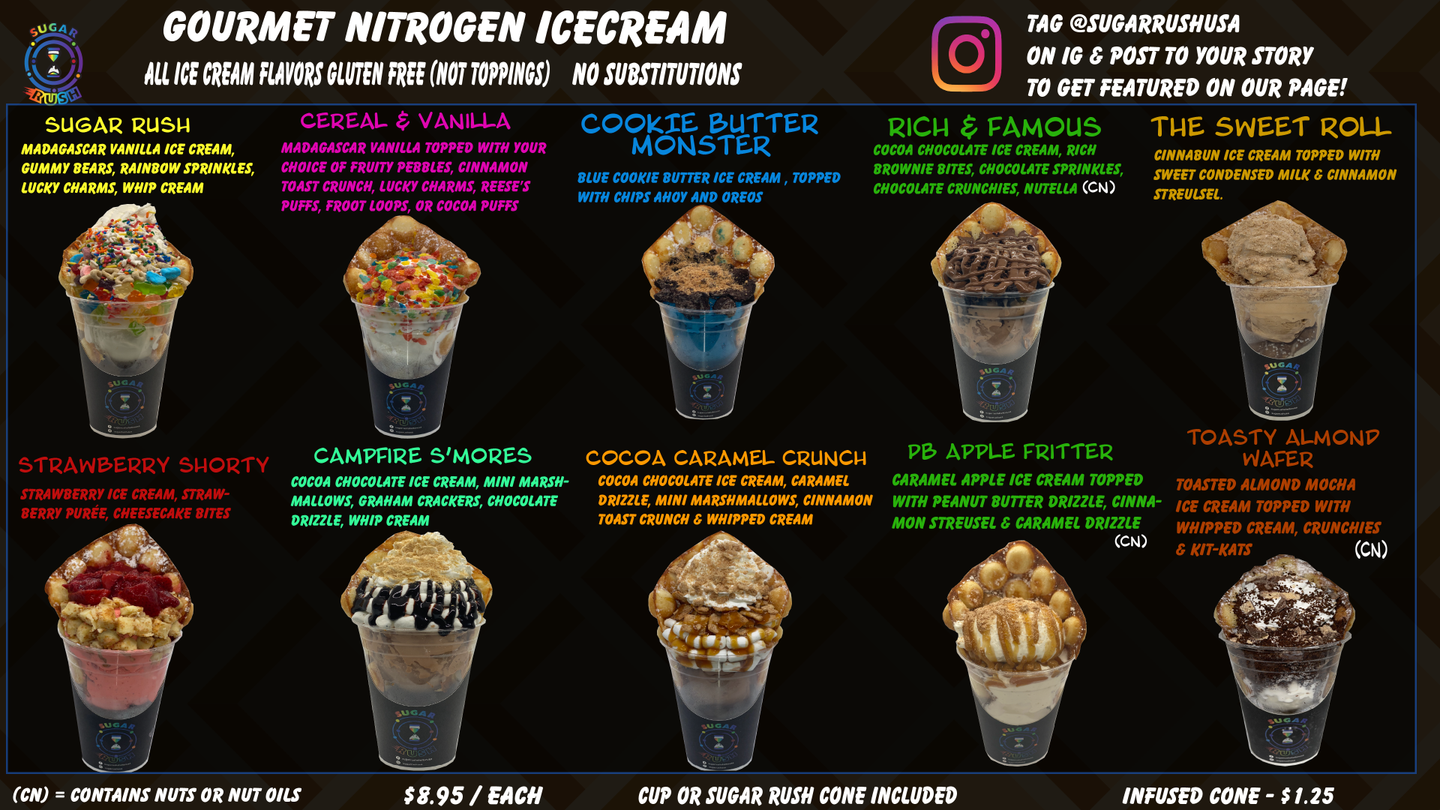 Wells Hollow Farm located at 656 Bridgeport Ave., Shelton, Connecticut, has a proud tradition of farming and agricultural products which goes back five generations.
They are located in Fairfield County close to all major highways including Route 8, the Merritt Parkway and Interstate 95.
Their history dates back to 1850s Connecticut during the California Gold Rush.
In the 1900s, their farm was ran by Henry and Edith Wells, up until 2000. The various wars caused the farm to shift from dairy and eggs to seasonal produce.
In the spring of 2007, son Daniel Wells continued the farming tradition, and decided to open the creamery and a corn maze.
The ice cream shop has over 50 flavors of ice cream, as well as smoothies, flurries, soft serve, and Italian ice.
Inclement weather may alter the hours of operation. You'll have to call ahead to make sure they are open.
The corn maze is open on weekends through October 31.
Fairfield, CT
Dave's Gourmet Paletas brings a Mexican frozen delight, the "paleta", to Connecticut.
Many people may not be familiar with a paleta, but if they enjoy a colorful, fresh fruit, homemade treat on a stick, then they may enjoy a paleta.
This dessert is popular in Mexico, Brazil, and other parts of Central America.
Dave Rock, a Fairfield resident and the owner of Dave's Gourmet Paletas, fell in love with paletas while commuting to and from Miami.
He was confident that his local community would love them, so he opened Dave's Gourmet Paletas at the end of the pandemic.
Dave believes that paletas should be made fresh everyday, so he hired a chef, and they both spent months testing different flavors before opening the shop to the public.
There is another Dave's Gourmet Paletas in Shelton, CT.
Dave's Paletas is open Tuesday, Wednesday, Thursday, and Sunday, 1 p.m. to 9 p.m., Friday and Saturday, 1 p.m. to 10 p.m., and they are closed on Mondays.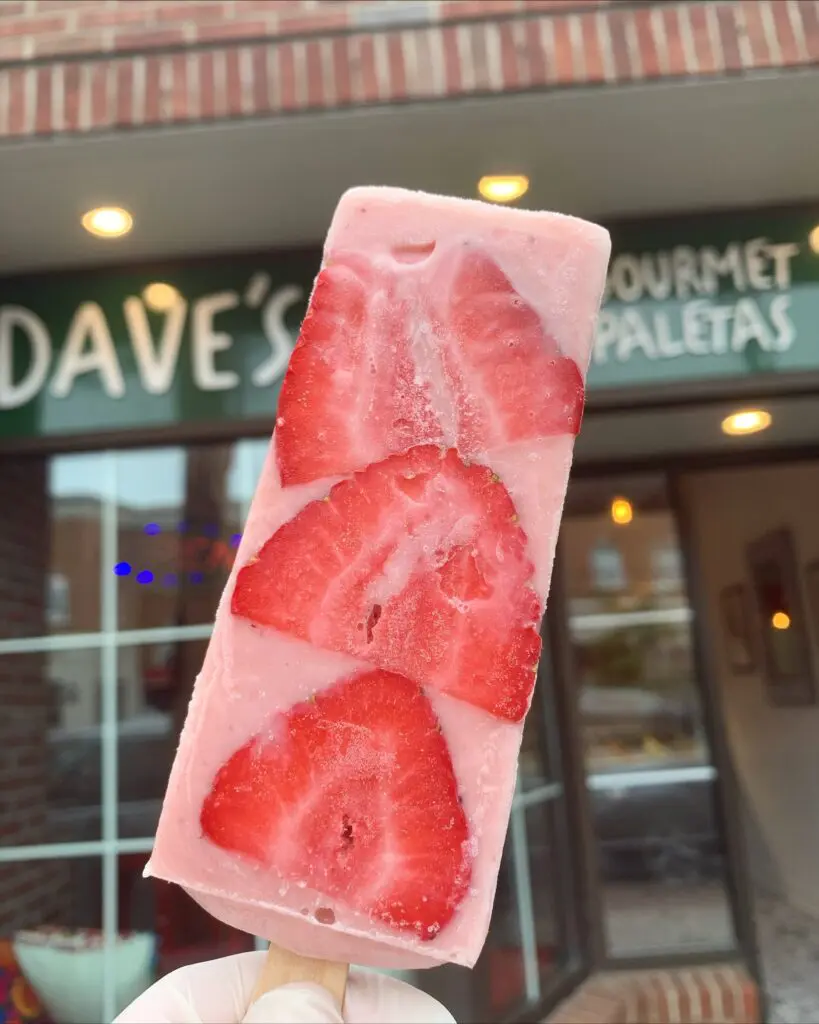 Milford, CT
The Cone Zone is located on Boston Post Rd. This shop offers over 28 different flavors of ice cream.
There is also a large selection of soft serve, soft serve dole whip for the dairy intolerant, and a variety of sundae options.
The Cone Zone is open 7 days a week, 12 p.m. to 9 p.m.
Ice and Fire Ice Cream – open Monday through Friday, 11 a.m. to 8 p.m., and Saturday, 10 a.m. to 9 p.m.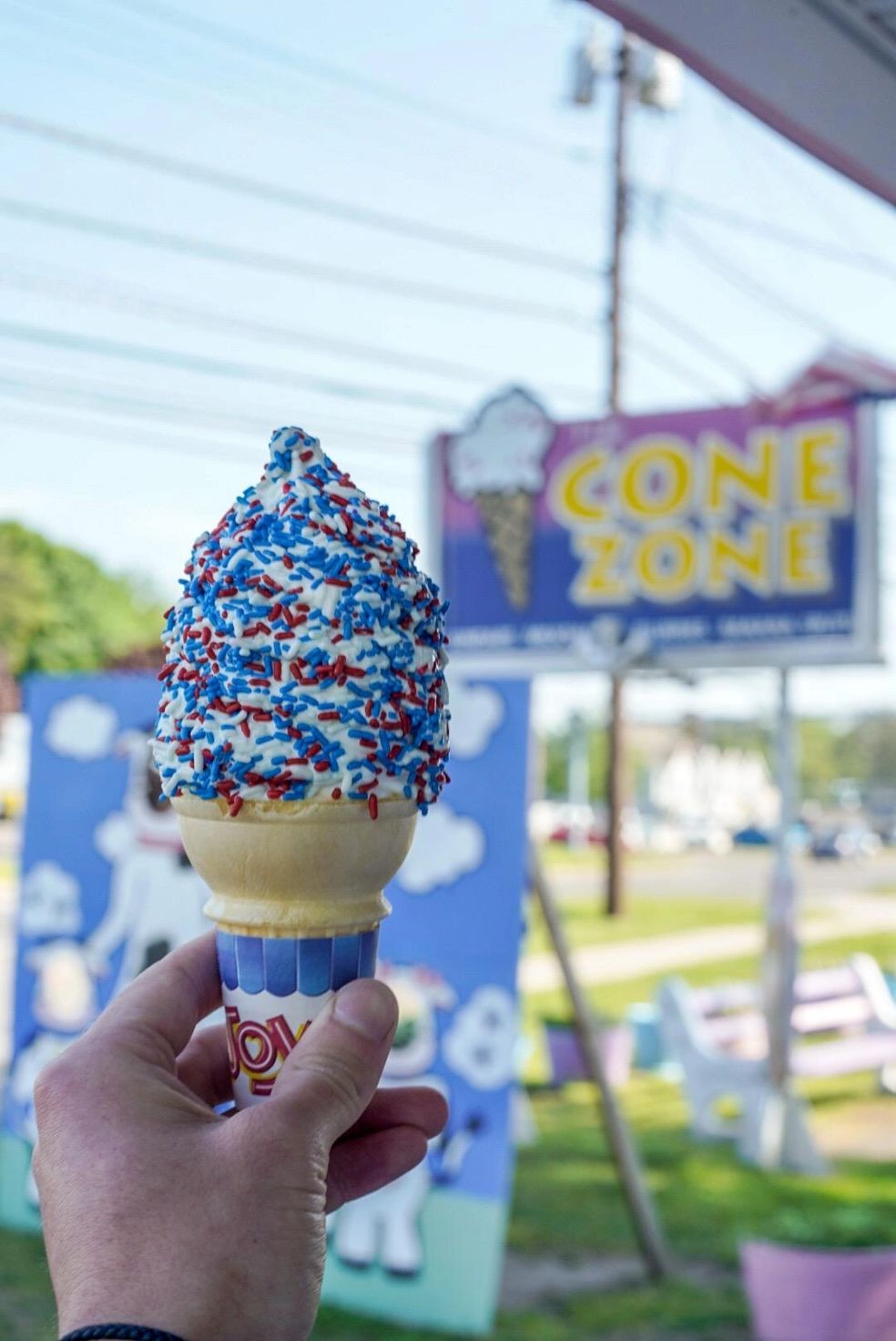 Prospect, CT
The Big Dipper Ice Cream Parlour was founded in Prospect, CT in 1986 by Harry Rowe Jr and his wife, Barbara.
Harry Rowe, Jr. attended Rutgers University where he studied commercial ice cream making.
Afterwards, Harry opened a store on Waterbury Road in Prospect.
The Big Dipper is now operated by son Harry Rowe III and wife Barbara, continuing the tradition.
The Big Dipper has over 50 flavors and is freshly made in-house. There is also a selection of cakes and pies.
They have won countless awards from the National Ice Cream and Yogurts Retails Association, and has been voted best ice cream from the Waterbury Observer for the past 20 years.
The Big Dipper's hours are Monday through Friday, 12 p.m. to 8 p.m., and Saturday and Sunday, 11 a.m. to 8 p.m.
Hamden, CT
Ashley's Ice Cream was founded in 1979 in New Haven, located on College Street, and was named after a frisbee-catching dog.
It wasn't long before the continued crowds made Ashley's popular, which led to a second store opening on York Street.
Ashley's has had the pleasure of serving Yale alumni, such as James Franco, Paul Giamatti, and David Duchovny.
Ashley's ice cream has other locations in New Haven, Branford, Guilford, and Madison.
Each location is open 7 days a week, from 12 p.m. to 10 p.m.
Mystic, CT
Mystic Draw Bridge Ice Cream
Mystic Drawbridge Ice Cream has a tradition of making their ice cream from local dairy farms. They add ingredients such as cane sugar, Bourbon vanilla, Maple syrup and more to create their signature taste.
They air whip their ice cream as well, with a 30%-50% 'overrun,' which means it makes the ice cream richer and creamier.
Mystic Drawbridge offers frozen yogurt and sorbet in addition to their ice cream, and they make one batch at a time to maintain the freshness.
Mystic's spring hours are Sunday through Thursday, 12 p.m. to 9 p.m., and Friday and Saturday, 12 p.m. to 10 p.m. They are open 7 days a week during the summer, 11 a.m. to 11 p.m.
This list will continue to be updated.