A tropical storm warning is in effect for the Gulf Coast from Louisiana to the edge of the Florida Panhandle.
The tropics are getting active just in time for the peak of Atlantic hurricane season on Sept. 10.
We are watching three separate tropical systems in the Atlantic Ocean as they move east.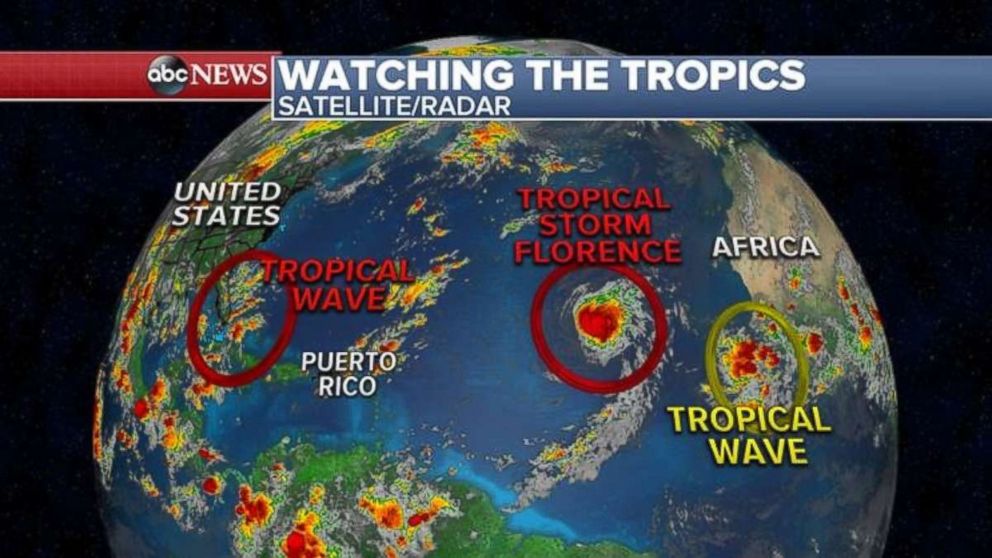 The close-up radar Monday morning shows the tropical wave approaching southern Florida and the Florida Keys right now. Some rain showers and storms are possible in the morning, and a few of the storms could produce flash flooding.
The system is forecast to become Tropical Storm Gordon by 8 p.m. Monday as it moves into the Gulf of Mexico, the National Hurricane Center predicts.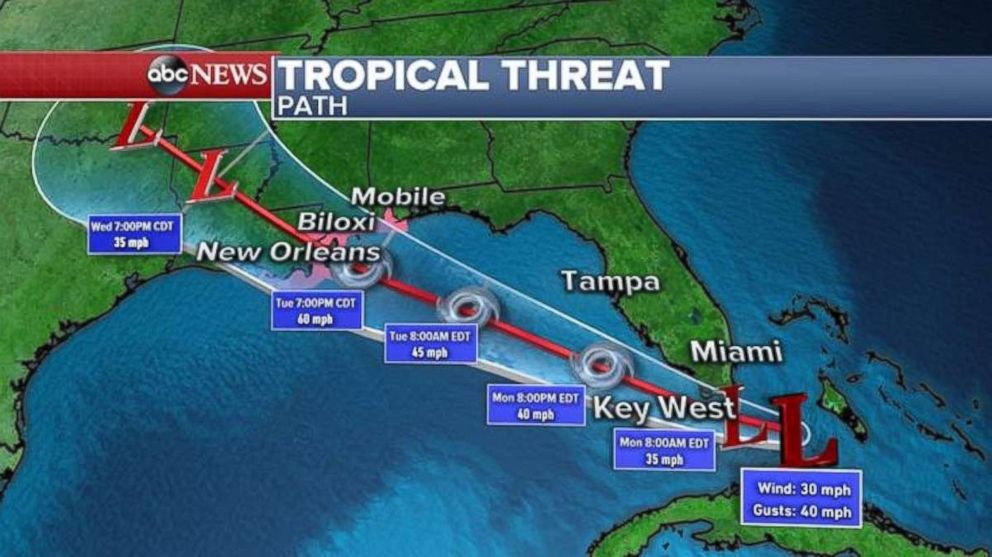 A tropical storm warning has been issued for the Gulf Coast from the Florida-Alabama boarder to Louisiana.
The storm is expected to make landfall in the southern Louisiana area around New Orleans sometime Tuesday night.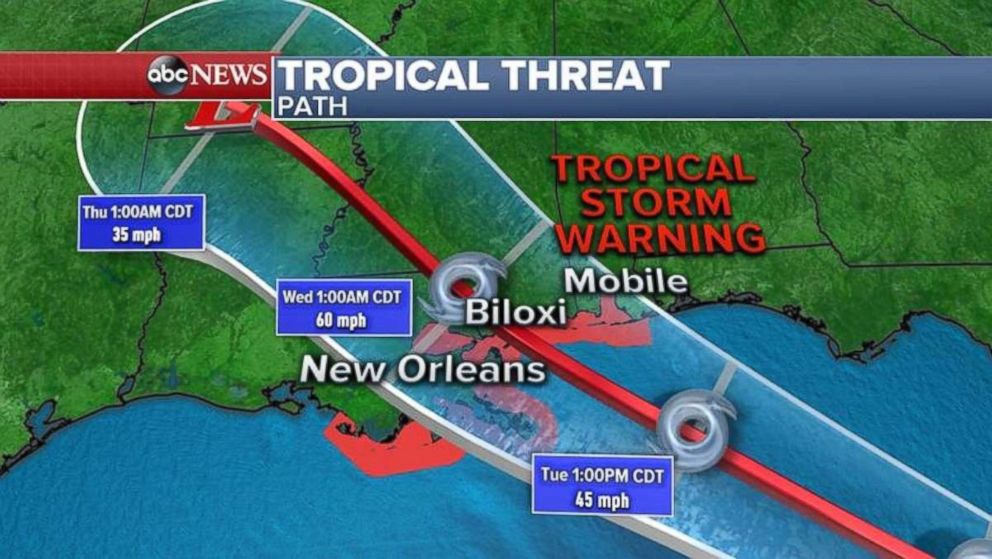 Southern Florida and parts of the Gulf Coast could see 3 to 6 inches of rain, and locally southern Florida could see up to 8 inches of rain.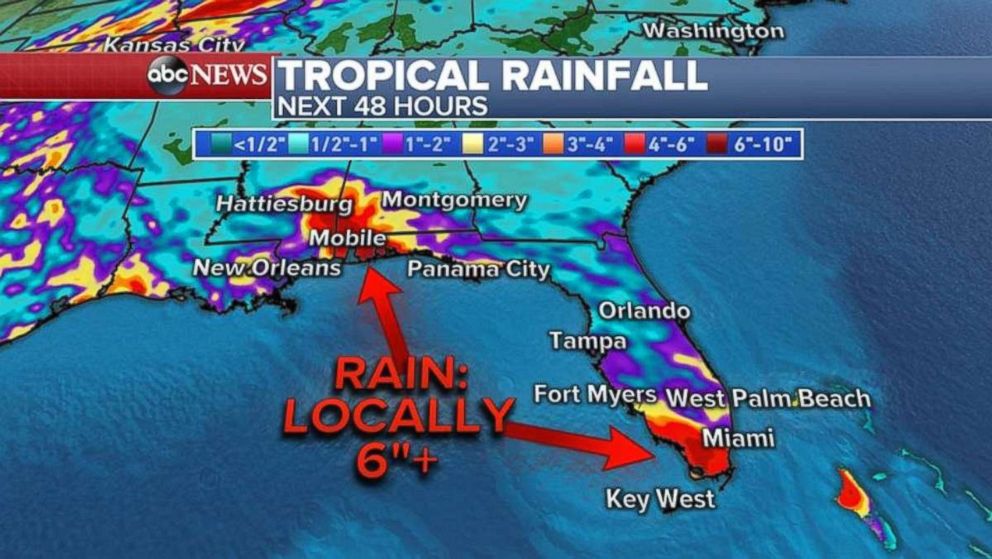 Wet Labor Day
A lot of the country will be seeing heavy rain and flooding this Labor Day.
Several storm systems will bring flash flooding to the eastern U.S. from the Gulf Coast to the Great Lakes.
A slow-moving storm system continues to produce heavy rain and flooding from Kansas to Illinois Monday morning and into the afternoon. Another separate system is moving through the western Gulf Coast, bringing heavy ran to the Houston area.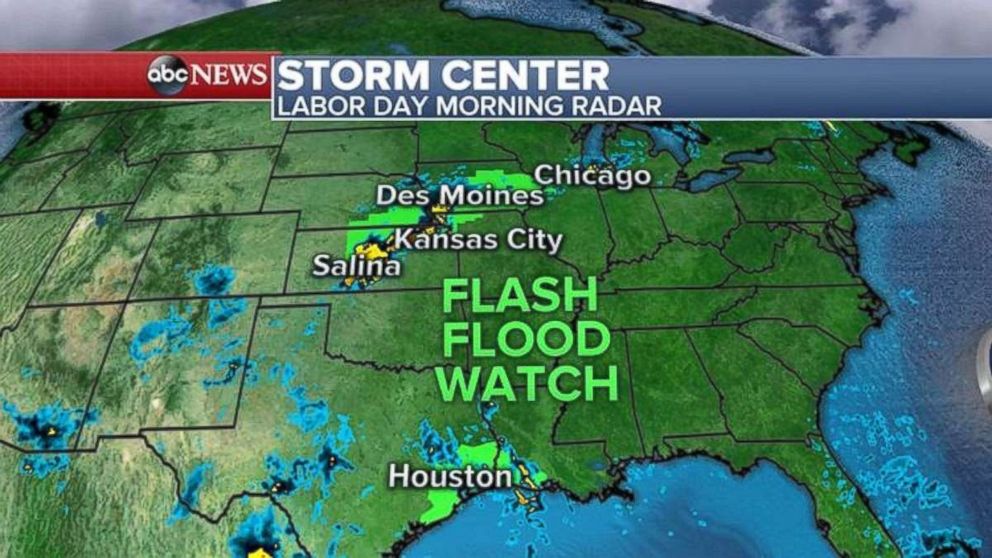 Flash flood watches have been issued for seven states from Houston to Kansas City and into northern Illinois, just northwest of Chicago.
In the next 48 to 72 hours, some areas in the heartland of the country could see as much as half a foot of rain.