A fall snowstorm wreaked havoc on the East Coast Thursday, stranding New York City commuters, canceling more than 7,000 flights, knocking out power to more than 300,000 residents and forcing children to stay at school overnight.
The latest
The rough weather has contributed to at least seven deaths in the U.S., The Associated Press said.
In Connecticut, a man was shoveling snow off his car on Interstate-95 when another car spun out of control and hit him, the state police said.
Annnnnd….it's not over yet….this is what you'll be walking out to this morning…snow, sideways snow, wind, more sideways snow, cold temps, and more sideways snow 🙄@ABC7NY pic.twitter.com/SKuFLOSI5z— Naveen Dhaliwal (@NaveenDhaliwal) November 16, 2018
Fresh spin out on the southbound Palisades Parkway in Rockland County. Road conditions are still treacherous. pic.twitter.com/Wo9bo6C7Me— Marcus Solis (@MarcusSolis7) November 16, 2018
The snow, sleet and rain caused chaos on roadways across the Northeast, especially during the evening commute.
New Jersey State Police said they responded to over 500 crashes on Thursday while Maryland State Police said they responded to over 400 crashes.
BLUE RIDGE SNOW: A number of slide offs, pretty slushy as you reach the top of the mountain on Route 7. Careful out there folks! #FirstSnow #loudoun #weather pic.twitter.com/1BTTu8cQDA— Richard Reeve (@abc7Richard) November 15, 2018
In New Jersey, some students from Liberty Middle School had to sleep at their school in West Orange after the storm kept them from getting home Thursday.
The school tweeted photos of the students' activities during their unexpected sleepover, from late-night ice cream to early morning French toast.
UPDATE…What a nor'easter ❄️ ⛄️ ….students at Liberty are fine, those still here treated to ice cream 🍦 (sorry @SodexoGroup we raided the cafeteria again)….@woschools pic.twitter.com/AlvN9v2QIl— Liberty Middle (@Liberty_WO) November 16, 2018
One of New York City's biggest commuter hubs, the Port Authority Bus Terminal, closed on Thursday when it ran out of room, stranding snow-soaked commuters trying to get home to New Jersey.
The View from Port Authority Bus Terminal #PABT #NewYork pic.twitter.com/djVmXZh3bd— Candice Singh (@cgirl312) November 15, 2018
The terminal has since re-opened.
It was a "horrible experience" and "the perfect storm," New York City Mayor Bill de Blasio told local news channel NY1 on Friday.
The mayor stressed that he would have warned drivers to stay off the road if the city knew there would be accumulating snow.
De Blasio urged New Yorkers to avoid driving on Friday if possible, and leave work early if they can.
"Roads are moving, although a little slowly around the city," he told NY1. "Let's assume it's still going to be a little messy for the rest of the day and as few cars on the road as humanly possible."
Massive snow totals
New York City got a whopping six inches of snow, the biggest one-day snow total for the city in November since the late 1800s.
Philadelphia saw 3.6 inches, its biggest storm since 1967.
The snow has moved out and it's raining in Center City! The wintry mix Mother Nature left behind has proved to be a headache for those trying to get home. pic.twitter.com/4ksDOpKZtW— Christie Ileto (@Christie_Ileto) November 15, 2018
Other snow totals:
Mount Hope, New York: 18.3 inches
Newton, Pennsylvania: 12.3 inches
Montague, New Jersey: 10.2 inches
New Fairfield, Connecticut: 10 inches
Burrillville, Rhode Island: 9 inches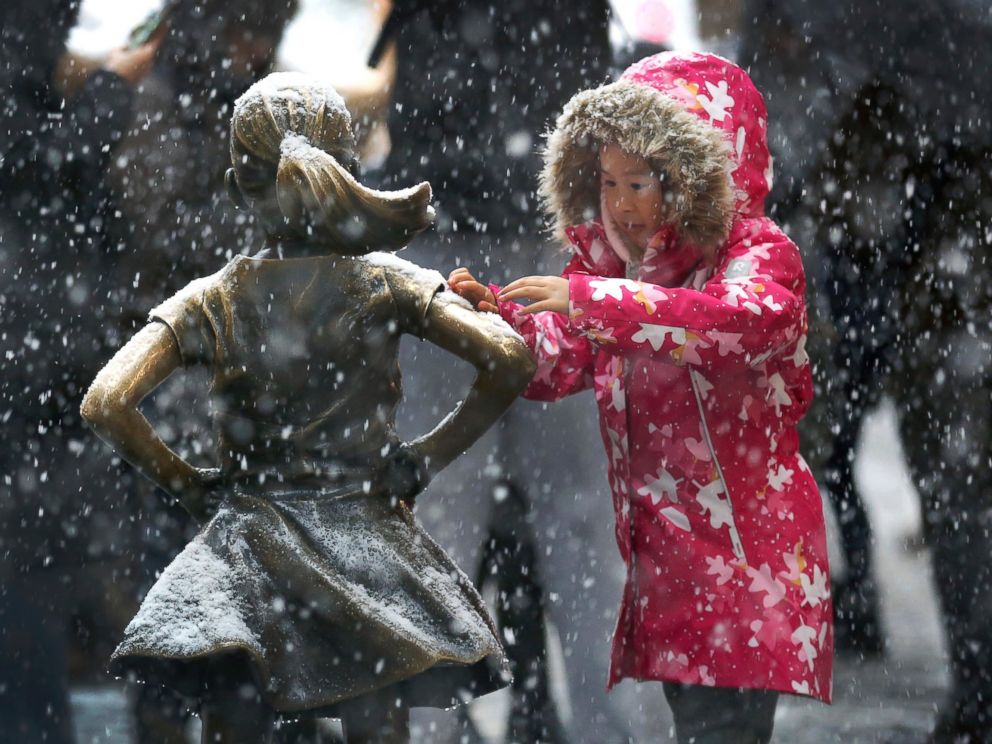 The forecast
The nor'easter is moving through the Northeast Friday morning and bringing more snow from New York to Maine.
Some areas in New England could see three to six more inches of fresh snow.
The storm will exit the Northeast by Friday afternoon but a smaller system is developing in the Northern Plains.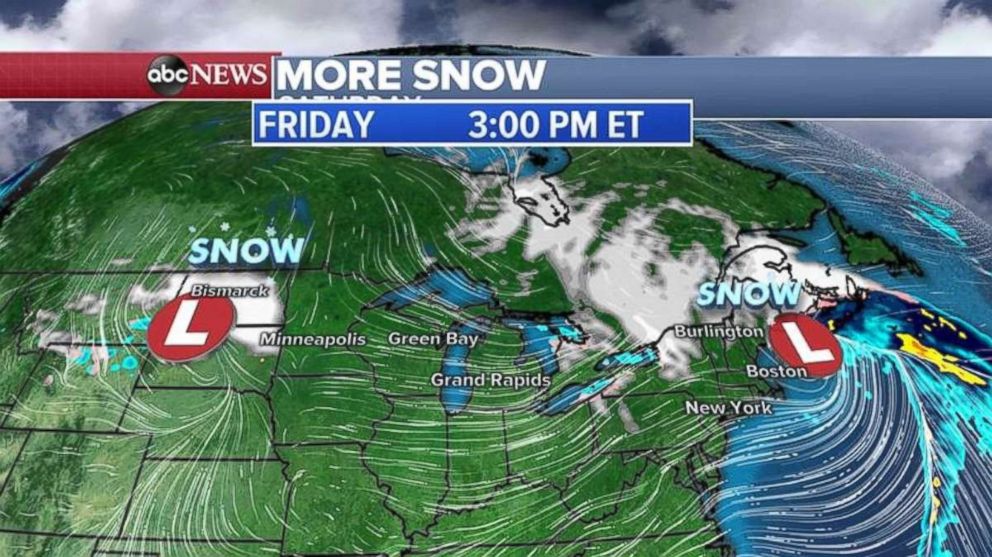 This new storm system will move through the Great Lakes overnight into Saturday morning and bring snow from Minneapolis to Green Bay and Milwaukee, Wisconsin, and into Grand Rapids, Michigan.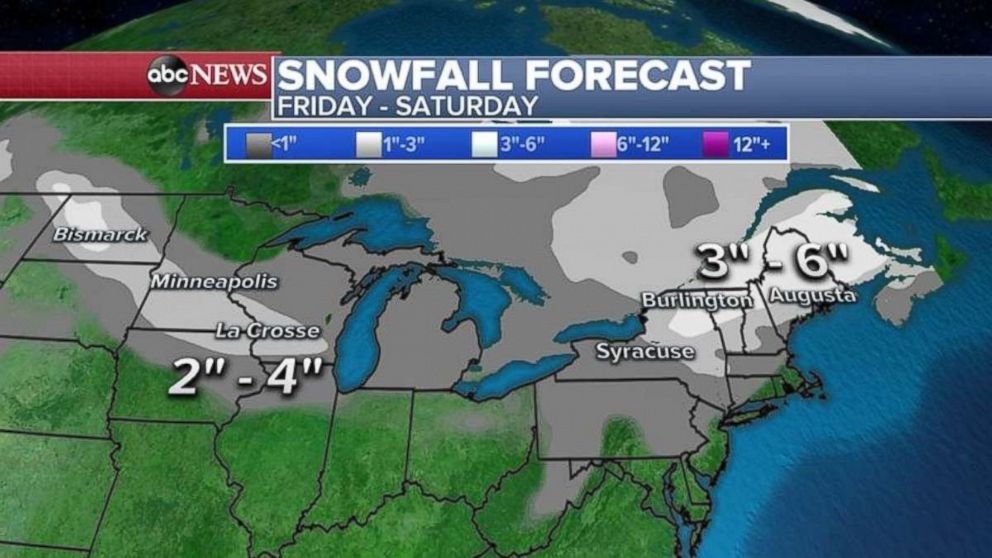 Another dose of arctic air will move into the Midwest this weekend and into the Northeast early next week.