This is an archived article and the information in the article may be outdated. Please look at the time stamp on the story to see when it was last updated.
Along with the possibility of not being happy with your own work, there is another stumbling block with DIY projects. As is implied by the name, you have to do them by yourself. That means you only have a single pair of hands to tackle tasks that might typically require a partner or even a team.
While you never want to put yourself in a dangerous situation, such as climbing a tall ladder without a partner, there are several things you can do on your own. The trick is having the right tools.
Bestreviews DIY expert Beth Allen, founder of HIP Chicks (Home Improvement Project Chicks), knows which tools you need: items that let you secure things in place, move heavy objects and more. She also knows which repairs are best to attempt on your own.
In this article: Irwin Quick-Grip Clamps, DeWalt Pro Framer's Combo Apron Tool Belt and Vergo Industrial Folding Hand Truck with Telescoping Handle.
Items and tools that let you DIY
One of the most important things you sacrifice when tackling a DIY project on your own is a second set of hands. Another is muscle power. Any tool that can hold your work in place or make moving heavy objects possible is a tool the solo DIYer will want to own.
Painter's tape
"Painter's tape is, hands down — pun intended — the best way to hold things together when you only have one set of hands," Allen said "It doesn't mar surfaces, and it allows you to hold pieces of wood in place, draw level lines and more. Painter's tape is your friend."
Bench vice
A bench vise is an essential tool when you are working alone. It securely holds and stabilizes items so your hands are free to work.
Clamps
Allen said it doesn't matter if you are on your own or have help. Everyone needs a quality pair of clamps. Not only do clamps hold things in place, but they can do it for long periods, such as when you are waiting for glue to dry. The more you use clamps, the more uses you will find for them.
Headlamp
If you're holding a flashlight, you can't use your hands to accomplish a task. However, with a headlamp, you always have a bright light shining directly on your workspace so you can get the job done safely.
Tool belt
If you are doing any kind of work on a ladder, Allen said you must use a tool belt. Besides securely holding your tools, you need to have both hands free when ascending or descending the ladder.
Ladder
Speaking of ladders, Allen noted that some types are better than others for solo workers. A telescoping ladder, for instance, is a solid option because it's compact and easy to carry and store, yet it's also rugged.
Tarp
If you want to attempt leaf collection by yourself, Allen advises that a tarp is the best way to do that. "Just get a big old tarp, pile all the leaves on and drag it to the woods or to the curb. I know this makes the job easier because I have done it myself."
Hand truck
"A hand truck or a small dolly is a must if you are working alone," Allen stated. "You want one that is compact and rugged. I own a Vergo and it is really nice."
Furniture sliders
When you have something heavy to move and you are alone, don't try to pick it up. Just slide it. A pair of heavy-duty furniture sliders will let you move even large pieces of furniture such as sofas, chests and beds by yourself.
Allen cautions that you must be careful about using these items on tile or hardwood floors, because many will scratch them. If you have hard floors, Allen suggests using a fuzzy rug that has been flipped upside down instead.
Easy projects you can do on your own
Now that you have an idea of the main tools that can make a DIY project doable on your own, here are a few home repairs and upgrades you can easily do without a partner:
Paint or wallpaper an accent wall in your home.
Refinish your furniture.
Weatherize your home.
Caulk a bathtub.
Install a backsplash in a kitchen or bathroom.
Install luxury vinyl plank flooring. It can be a little more difficult, but one person can do it.
Spruce up a bookcase with paint, wallpaper or LED lights.
Items and tools you need to do it yourself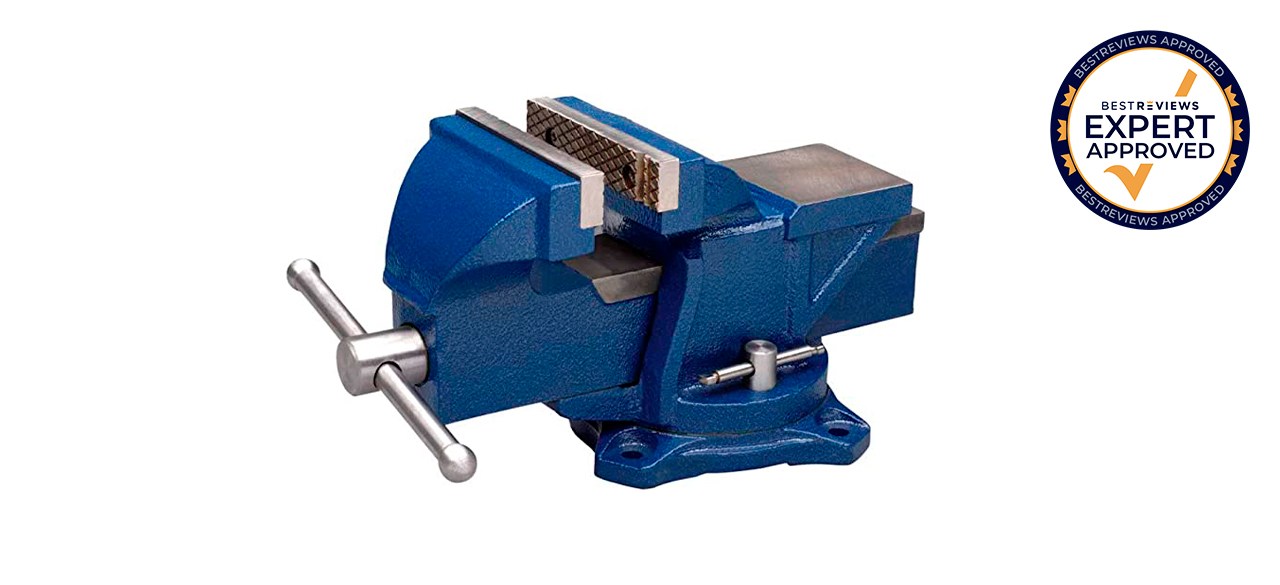 Wilton General Purpose Bench Vise
The Wilton bench vise is a versatile tool that offers a stable base and a secure grip. It lets you work with the confidence that its grip will not slip, so you can put some muscle into getting the job done.
Sold by Amazon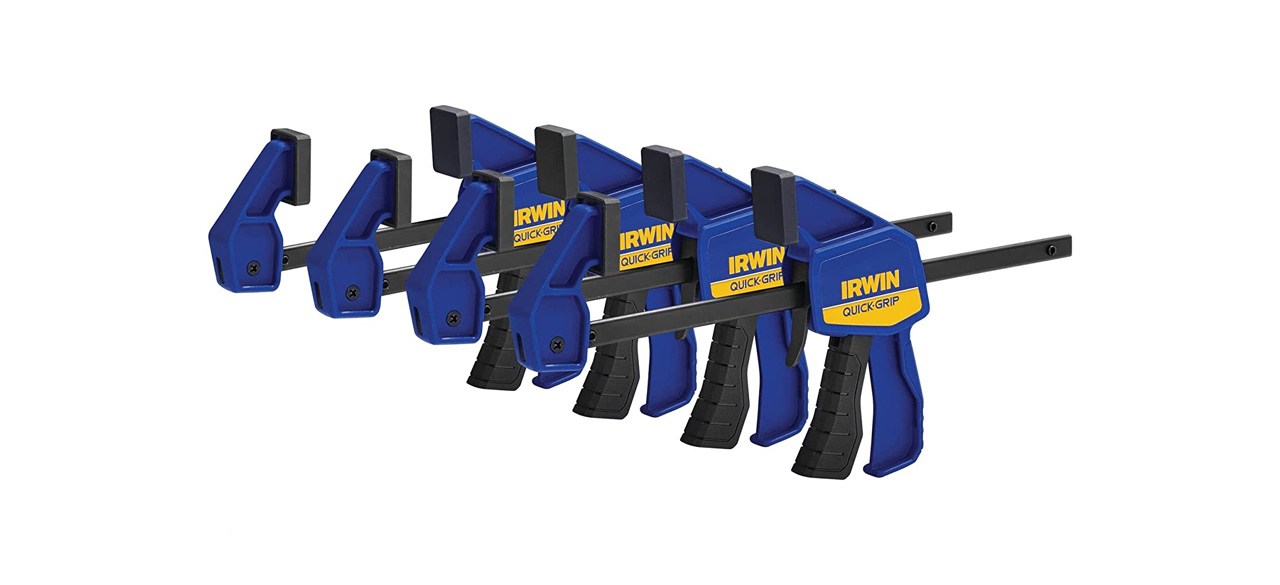 These quick-grip clamps were designed to be used by one person. They have a one-handed trigger that releases the grip instantly. Each clamp can apply 140 pounds of force and is small enough to work in a confined space.
Sold by Amazon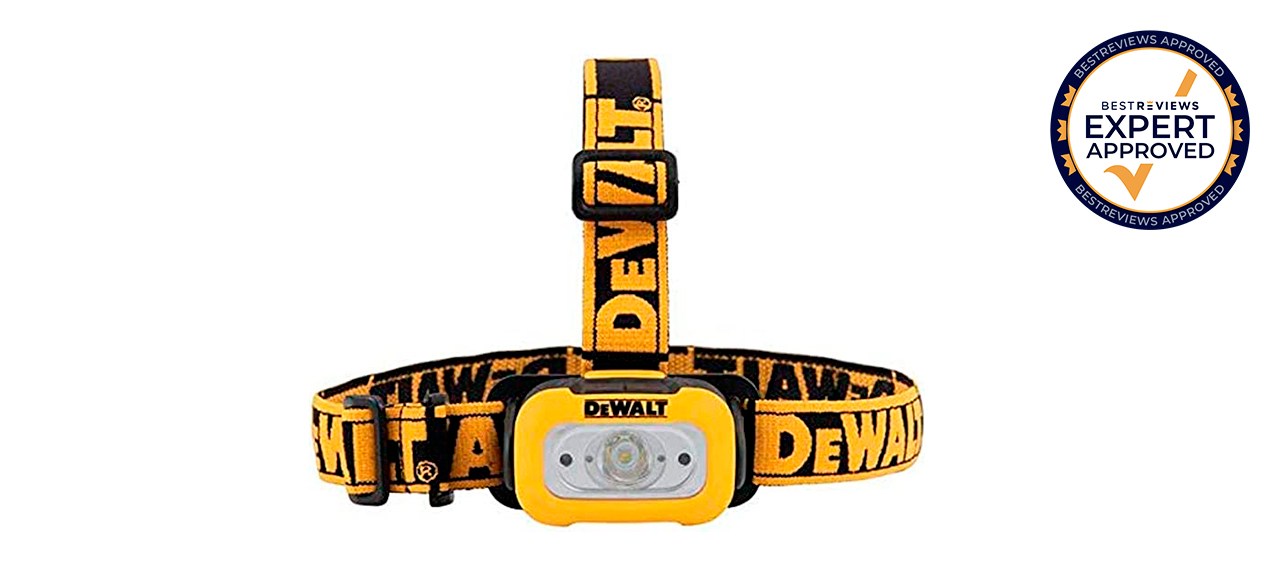 The beauty of this headlamp is its motion sensor, which turns it on and off without your needing to stop what you are doing. The anti-slip strap is designed for use on a hard hat.
Sold by Amazon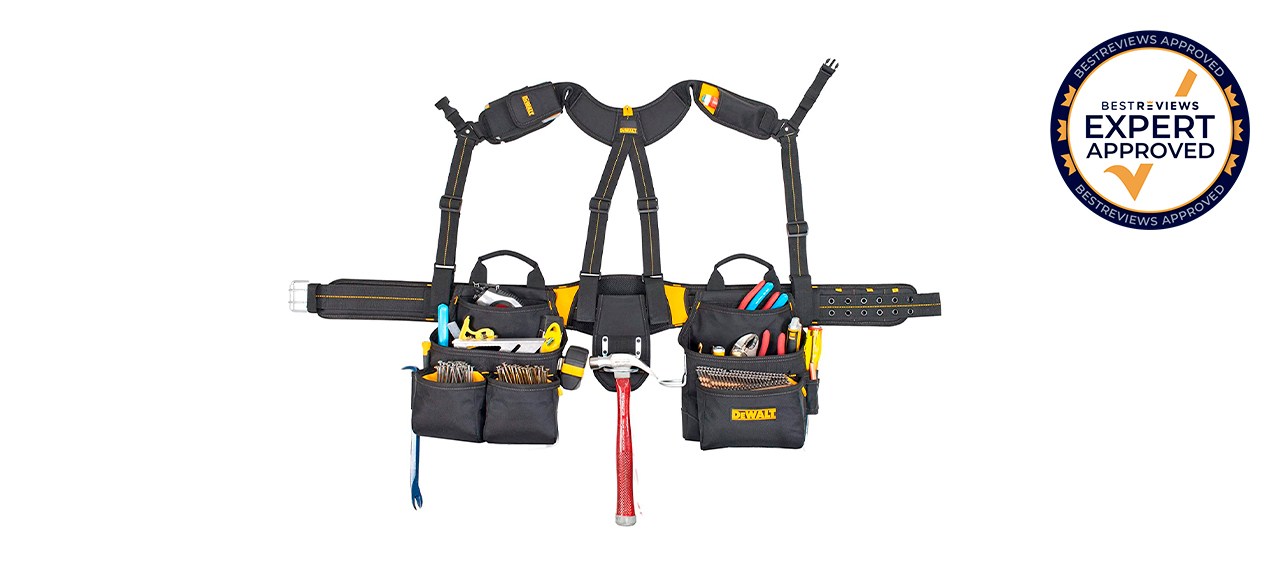 DeWalt Pro Framer's Combo Apron Tool Belt
When you need to carry several tools, this combo apron is a solid choice. It features 20 pockets for everything from tools to nails, while the padded belt provides a secure, comfortable fit.
Sold by Amazon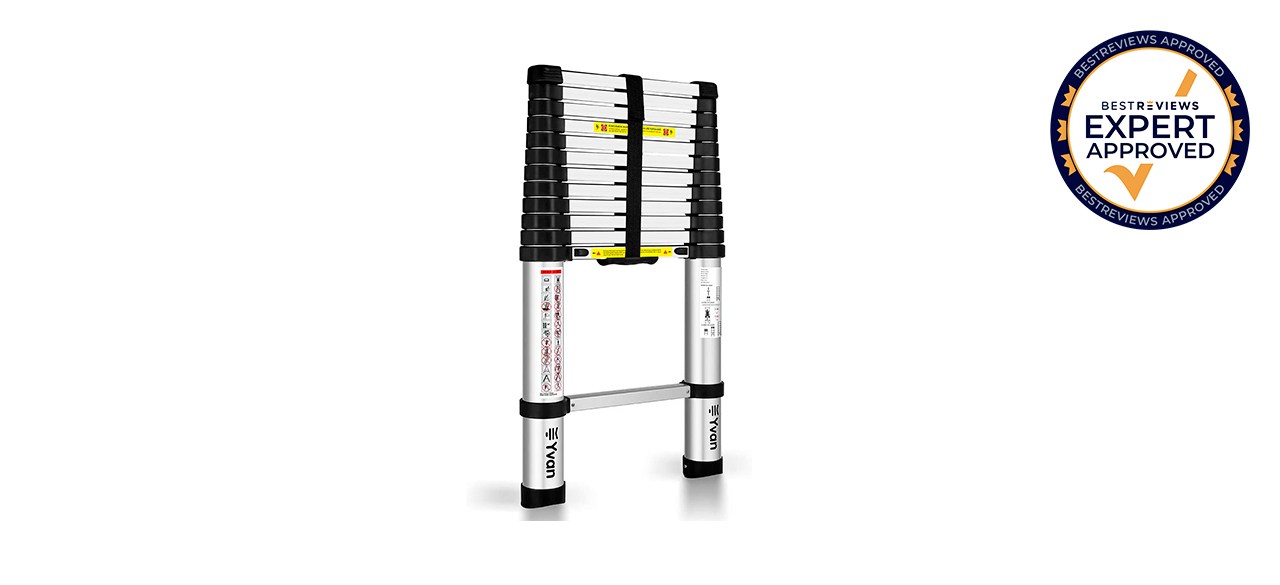 If you've never used a telescoping ladder, you won't believe the convenience you've been missing out on. This one expands from 2 to 12 feet in a matter of seconds, and can support up to 250 pounds. When you're finished, just press the two retracting buttons, and the ladder collapses on its own.
Sold by Amazon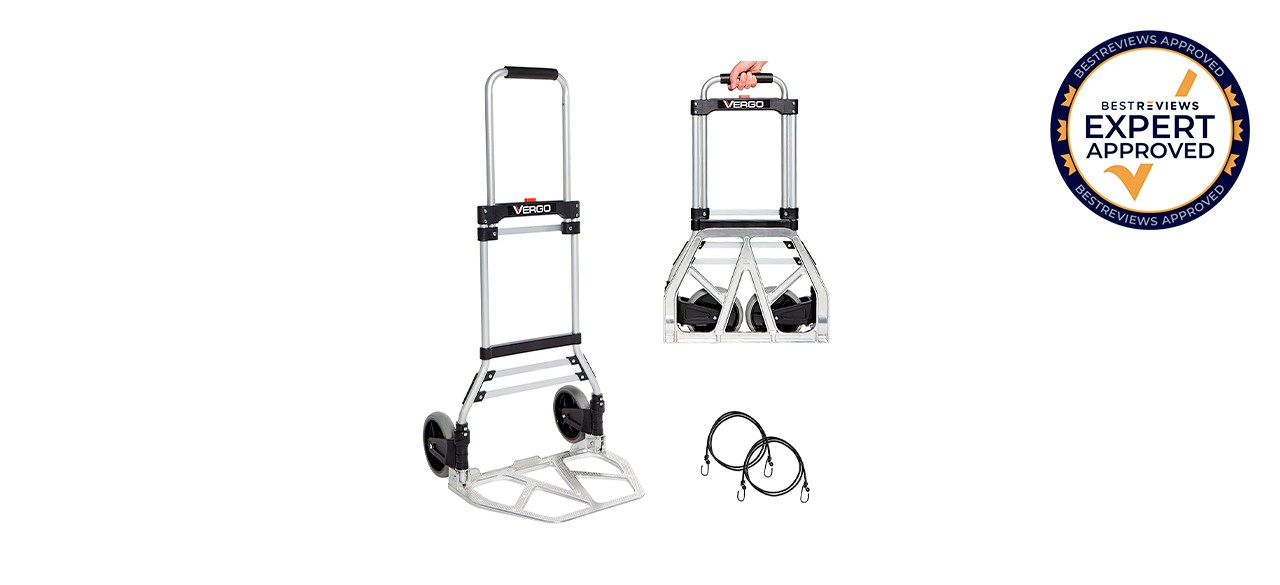 Vergo Industrial Folding Hand Truck with Telescoping Handle
There's no assembly required with this folding hand truck. It's ready to use on delivery. Just open up this rugged tool and it's ready to transport up to 275 pounds. Your purchase includes two bungee cords so you can secure loads.
Sold by Amazon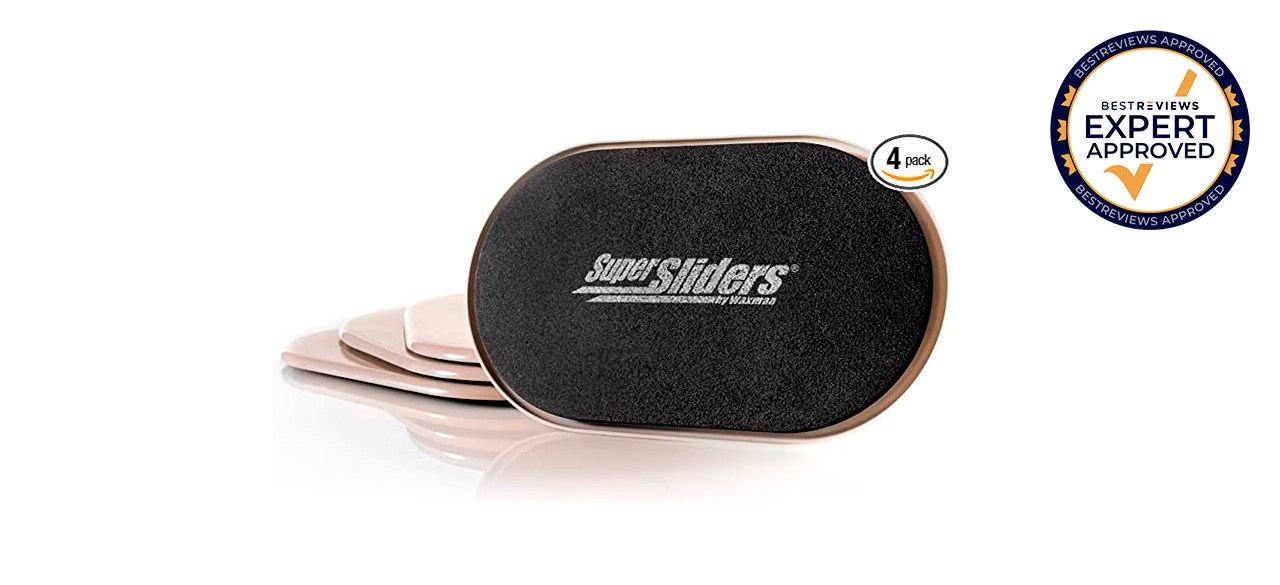 Super Sliders XL Furniture Sliders
To use these XL furniture sliders, just tip up the item you want to move and place a slider beneath. Do this at each corner. Once you have done this, you will be able to move even large pieces of furniture by yourself with relative ease.
Sold by Amazon
Other DIY items worth considering
Want to shop the best products at the best prices? Check out Daily Deals from BestReviews.
Sign up here to receive the BestReviews weekly newsletter for useful advice on new products and noteworthy deals.
Allen Foster writes for BestReviews. BestReviews has helped millions of consumers simplify their purchasing decisions, saving them time and money.
BestReviews spends thousands of hours researching, analyzing, and testing products to recommend the best picks for most consumers.
Copyright 2023 BestReviews, a Nexstar company. All rights reserved.