We started with a few isolated showers early this afternoon, and they just expanded/blew up over the central and western part of the state. We are tracking some heavy rain, which has prompted two flash flood warnings in Litchfield County, and one in southern Fairfield County. Things should gradually dry out this evening. Thursday looks mostly dry, albeit very sweaty. Now Friday..we will be tracking this area of low pressure moving up from the mid-Atlantic. There is a chance this low could become a tropical or subtropical storm as it moves towards southern New England, BUT don't get hung up on that–it just means we are going to get rain from Friday to Saturday morning and possibly some gusty winds at the shoreline.
Tonight: Drying out with scattered clouds. Quite muggy, lows in the upper 60s to low 70s.
Thursday: Hazy, hot, and humid! Sun and clouds with a very slim chance of an isolated thundershower. Highs in the mid 80s at the shoreline to low 90s inland.
Friday: Watching an area of low pressure. Rain developing. Gusty winds possible along the shoreline with coastal flooding. Highs in the mid to upper 70s.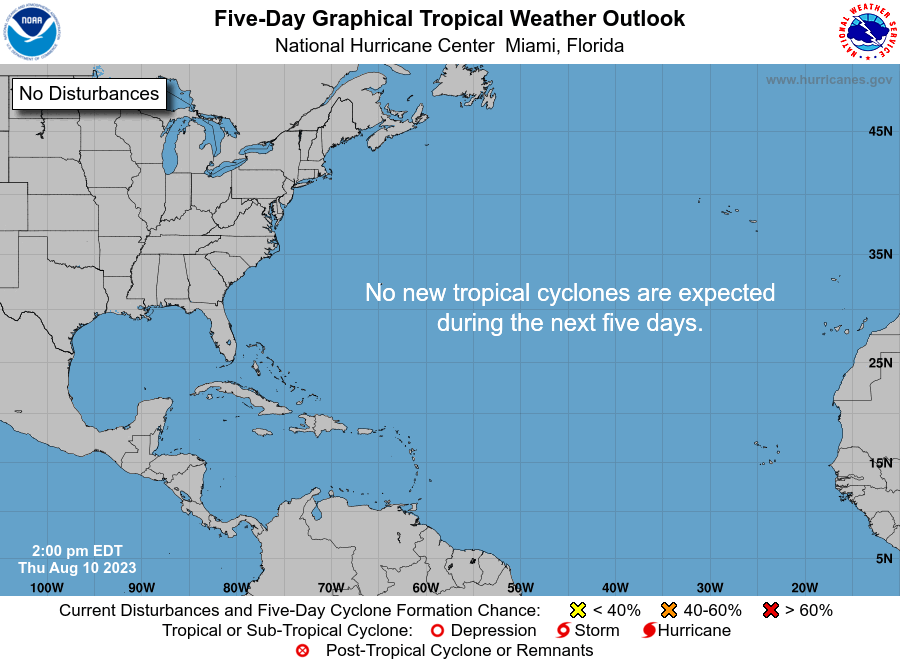 Saturday: Morning rain, then drying out. Another chance of spotty thundershowers in the afternoon. Highs in the mid to upper 80s.
Sunday: Mostly sunny with a chance of pop up thundershowers. Highs in the upper 80s.
Monday: Sun and clouds with highs in the mid 80s to low 90s.
Tuesday: Sunshine and a few clouds. Widely scattered showers/storms. Highs in the mid to upper 80s.
Wednesday: Sun and clouds with a few showers/storms. Highs in the mid 80s.