Beautiful across the state again Thursday–fantastic weather for players and spectators attending Round One of the Travelers Championship in Cromwell. Plenty of sunshine, some afternoon clouds with comfortable humidity and highs in the mid-upper 70s. We throw in a chance for a few showers and higher humidity on Friday. Saturday looks mainly dry, warm and humid in the 80's. Its going to be hot and humid inland Sunday through the middle of next week with highs around 90 degrees.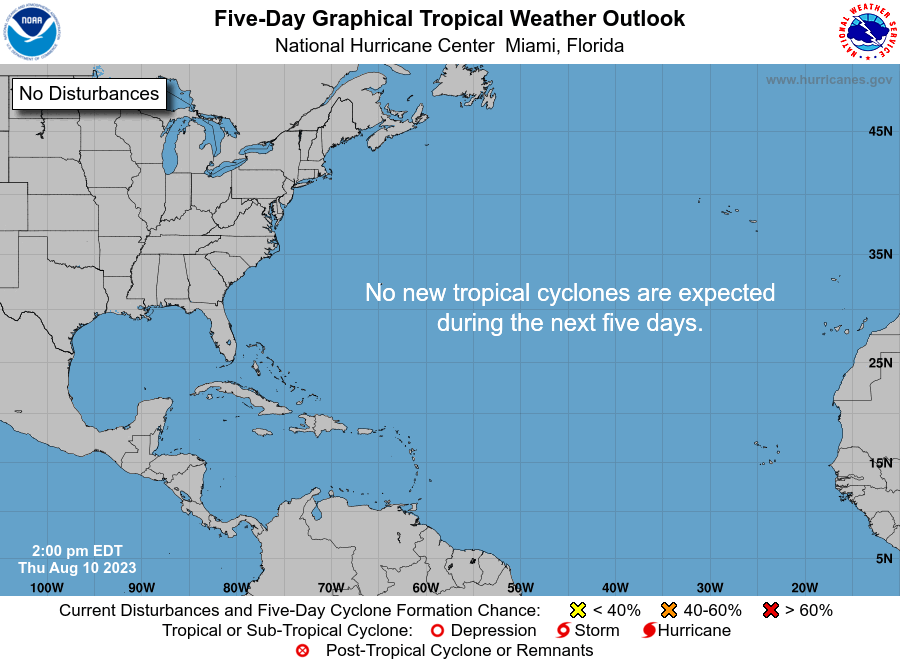 Early this morning: Mainly clear with a moonlit sky. Cool with lows in the mid 40s to low 50s with patchy fog.
Today: Sunny for much of the day. Some late day clouds with an evening shower. Highs in the mid to upper 70s.
Tomorrow: Few AM showers/thunder followed by some afternoon sunny breaks with much higher humidity. Highs 75-80
Saturday: Some early fog & a shower, then partly sunny, seasonably warm and humid. Highs around 80.
Sunday: Sun and clouds. Hot and Humid. Highs near 90°. Cooler Beaches
Monday-Wednesday: Sun and clouds. Hot and humid. Highs around 90°. Cooler Beaches.