The first band of Tropical moisture, associated with Tropical Storm Ophelia, that surged northward from the North Carolina coast, and many towns will be waking up to steady rain on this first morning of Fall.
One change to our local forecast is it appears that high pressure to our north may win out keeping the heaviest and steadiest rain just south through most of the day. While showers or a period of rain is still expected, especially the shore, flooding rain is less likely today. That said, Sunday now looks to be the worst of the two weekend days with periods of heavy rain that likely lasts into Monday! The remnant circulation of Ophelia will be very slow to move through Southern New England. By Monday AM a total of 1″ to 3″ of rain across the state with locally higher amounts possible
Minor Coastal Flooding at times of High Tide this weekend too!! Nice Tuesday-Wednesday-Thursday next week!!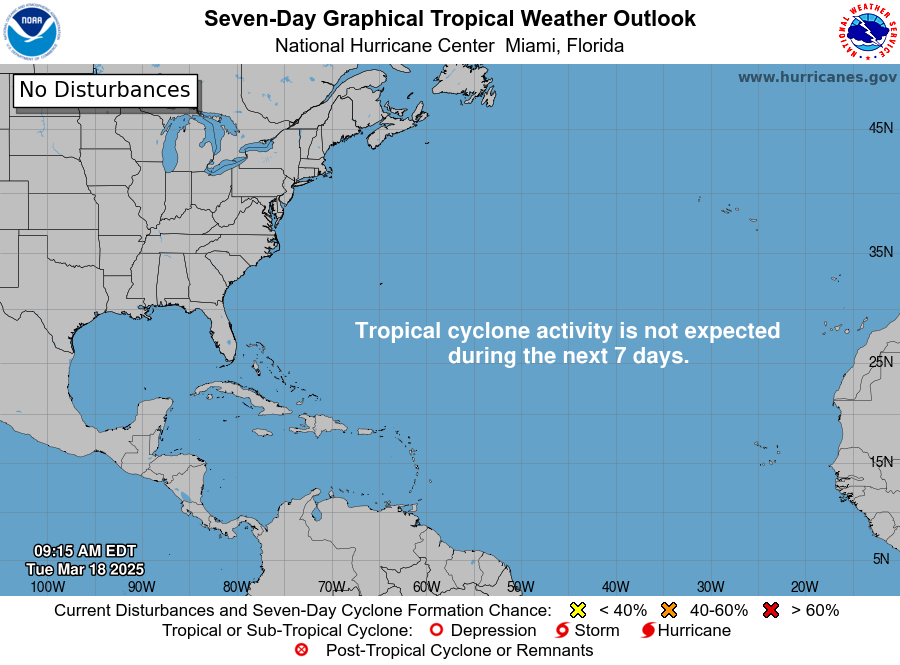 Saturday: Soggy at times but not as wet as originally thought! Breezy and chilly. Highs only near 60°!
Tonight: Cloudy with some rain around, especially by dawn. Lows in the 50s.
Sunday: Cloudy, breezy, cool with periods of rain. Some of which will be heavy. This looks to now be the wettest day of the weekend! Highs in the 60s
Monday: Morning showers, mostly cloudy in the afternoon. Highs in the mid-upper 60s.
Tuesday: Partly sunny. Highs near 70.
Wednesday: Mostly sunny. Highs around 70s
Thursday: Mostly sunny. Highs around 70°.
Friday: Mainly sunny. Highs near 70°.